Alexandra Park
While riding the streetcar in January 2020, a series of boarded-up townhouses near Kensington Market captured my attention. Despite having lived near Alexandra Park for over 30 years, I had never visited. Despite its large scale the community has an insular design. After a few visits I decided to continue shooting throughout the year.
By the end of 2020, I had over 400 images of Alexandra Park. Working with mentorship support from Ruth Kaplan, I have created a photo book of my experience there.

For a 2021 group show, I selected six colour images that focus on residents' efforts to personalize the private and public spaces. The intent of the architects who designed Alexandra Park was to counter the less humane impacts of the "tall towers in a park" approach more common at the time. I believe that these images demonstrate that the designers were successful in this regard.
I am also showing two black and white image winter images of boarded-up townhouses. They are presented in a "travel poster" format, which may be considered "ironic", however, they are intended as a memorial to this unique communal space soon to disappear.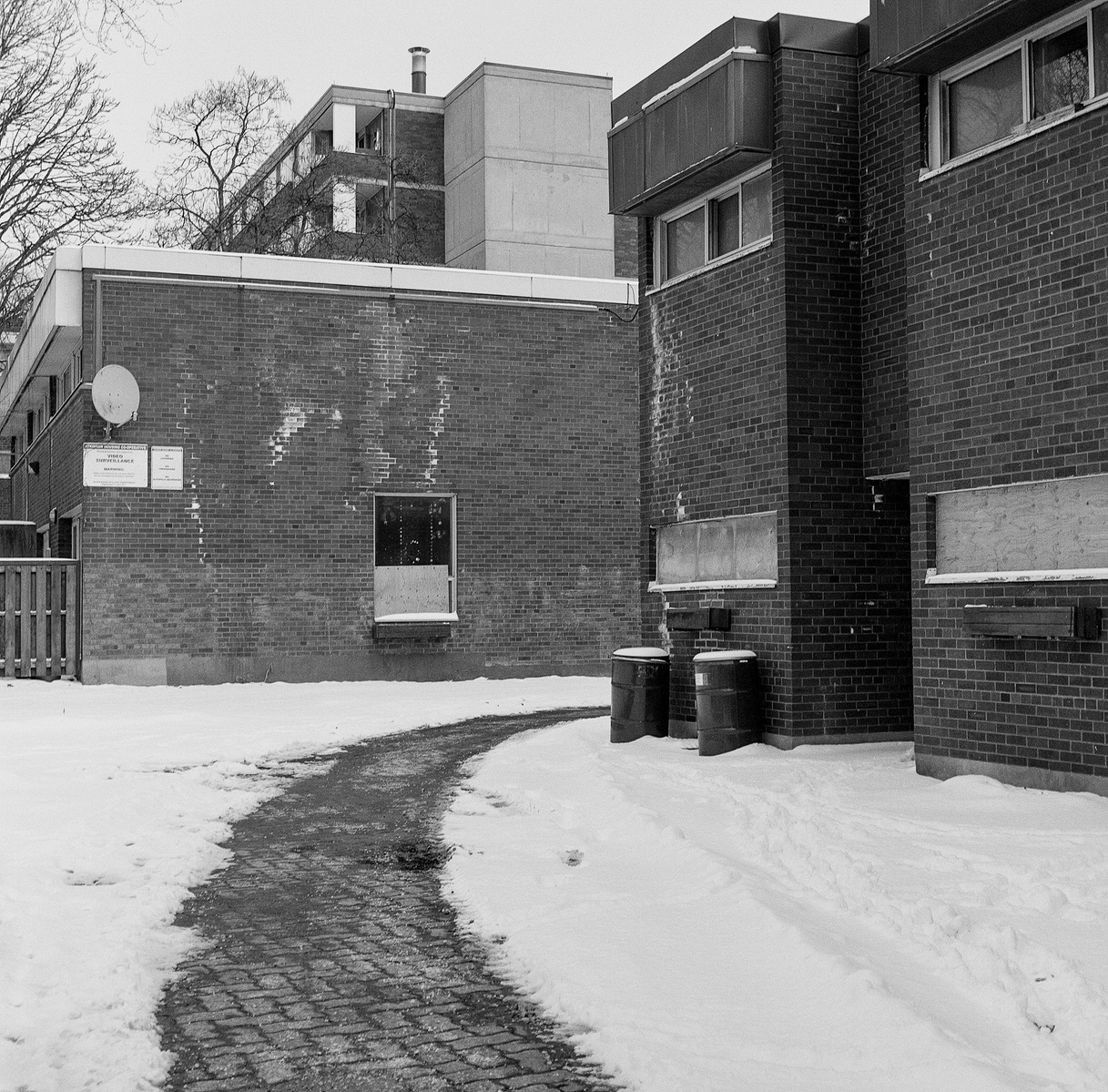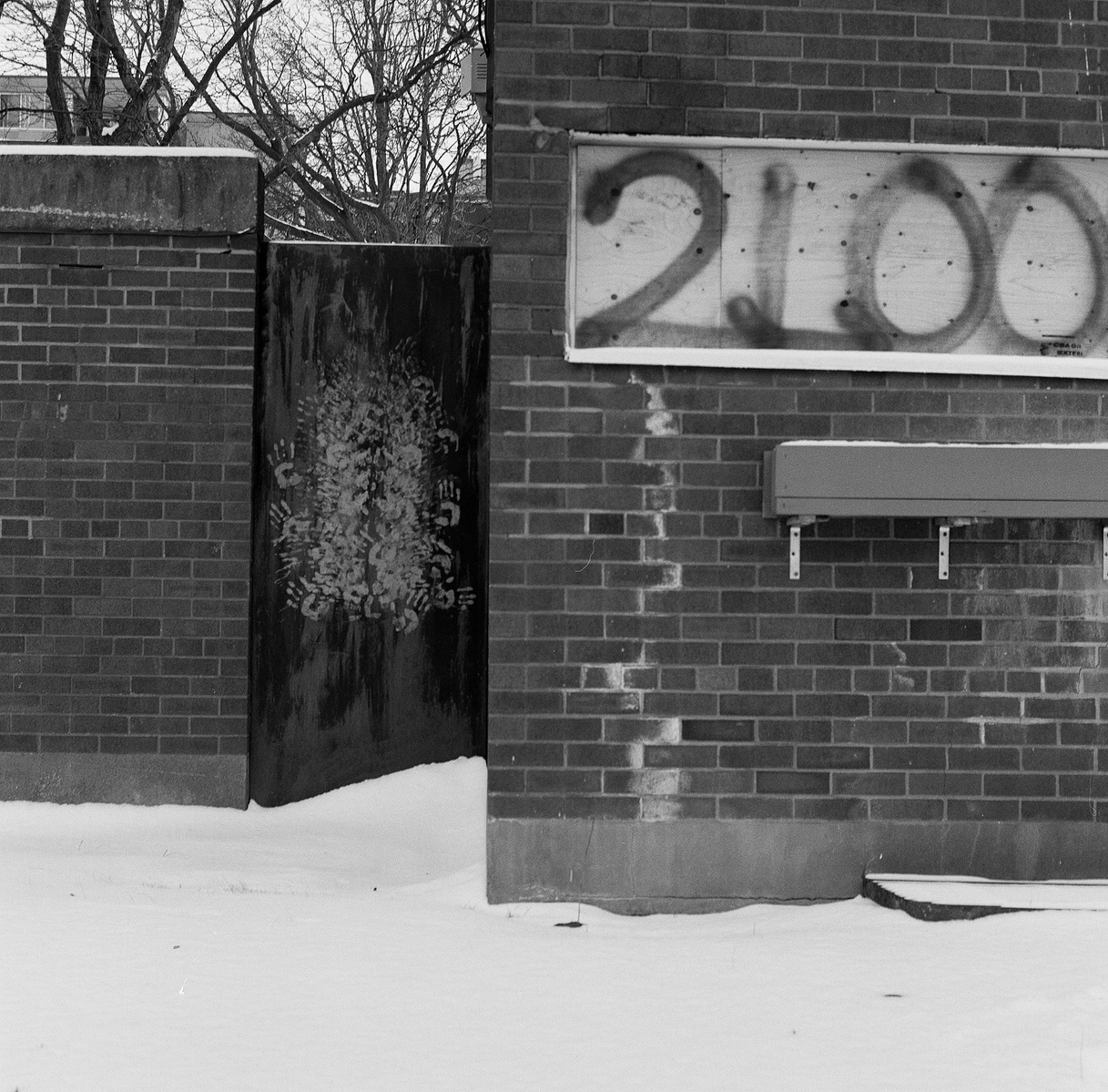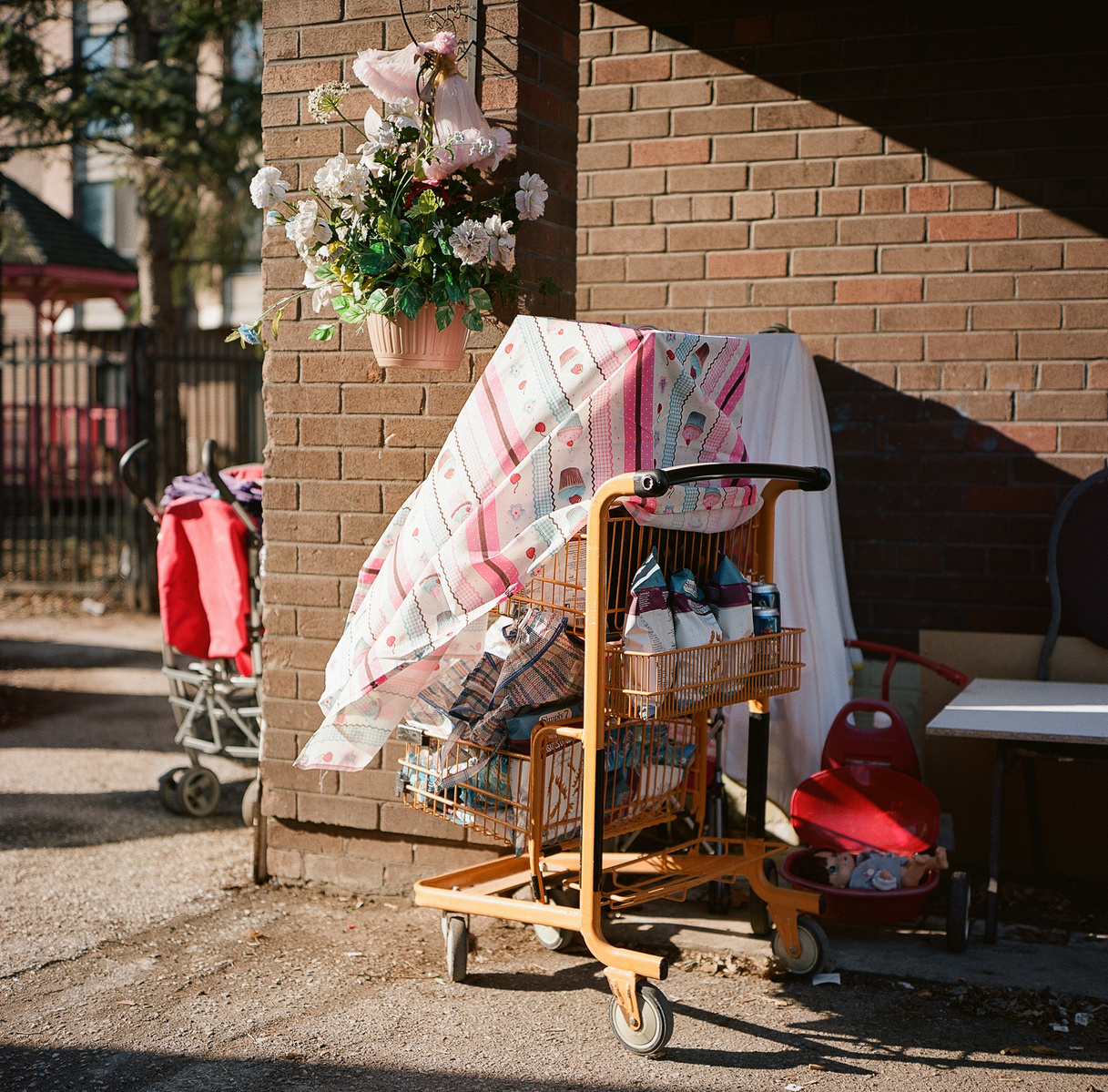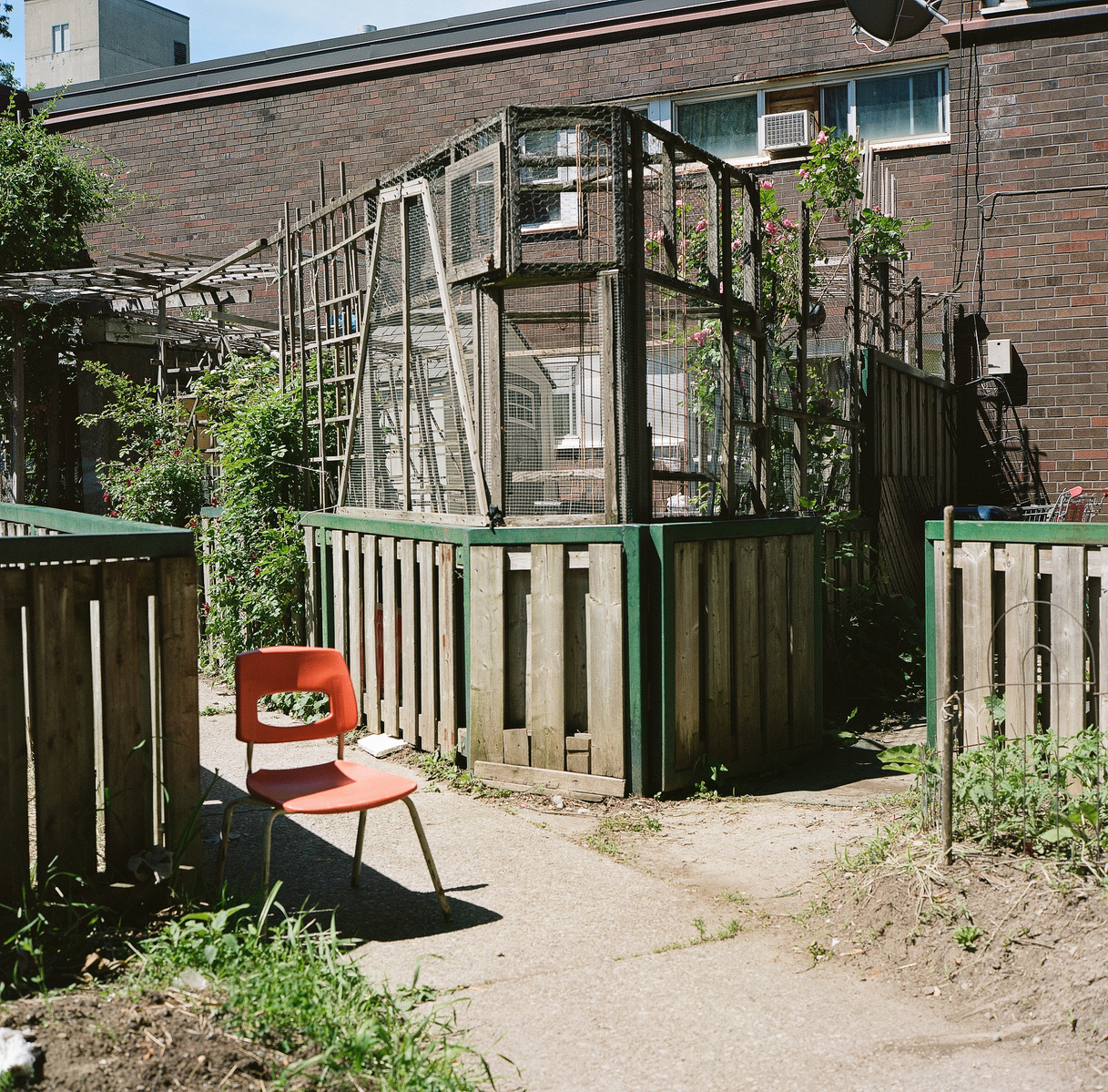 David Scriven's art looks toward the personalized public domain in Alexandra Park (2020)... The series points to the process of adorning and all its simple yet significant joys-doing the best with what one has. The solitude of photos is poignant but celebratory of all things...

Cayden Johnson, Artoronto.ca 2021
Photobook Text
While riding the streetcar in January 2020, a series of boarded-up townhouses on the south side of Dundas Street West near Kensington Market captured my attention. They presented a stark contrast to an otherwise lively part of Toronto's West End. I made a note to come back with my cameras to take a closer look.
Despite having lived near Alexandra Park for over 30 years, I had never visited. Other than the section on Dundas Street West that I passed by on the streetcar, the community does not face any of the surrounding main streets.
Exploring further, I found a series of pedestrian pathways meandering through a common space shared by townhouses and some high-rise apartments. I began to more fully appreciate the stark physical beauty of this community.
After sharing some early images, I was encouraged to consider the broader community housing improvements that were underway. I learned that in 2020 Alexandra Park was halfway through a complete revitalization that began in 2014. The boarded-up townhouses that first caught my eye marked the start of the second phase of this transformation.
The insular design of Alexandra Park created a strong sense of community. In the 1990s, residents established the Atkinson Cooperative to gain more influence on matters directly affecting them. This groundbreaking effort was led by the late Sonny Atkinson who is honoured with a large mural in the neighbourhood.
Alexandra Park comes to life in the summer. Protected from the outside streets and traffic, I was happy to get lost in the shaded pathways and common areas.
The demolition of the townhouses that brought me to the community broke the summer idyll. I understood that my time as a visitor had come to an end. Recognizing that progress brings loss and renewal, I was thankful for the opportunity to capture a unique part of the city that will soon be gone.
The book is a beautiful piece, describing how David discovered Alexandra Park, despite being a long time next door neighbourhood resident. He touches on its beauty, strength, honour, the revitalization ( @tridel ) and even delving into the history of our vibrant community. The craftsmanship, attention to detail and honour with which this book was crafted is staggering to take in, and we are very grateful to have had the opportunity to connect…
Alexandra Park Community Centre, January 2022